In two days, I'll be leaving for NYC!!! I'm seeing 6 shows on Broadway with my best friends and potentially meeting Idina Menzel. How is that not a fab trip?!?!
Despite having London, Paris, Dublin, Chicago, and Hong Kong covered, I'VE NEVER BEEN TO NEW YORK BEFORE. This will be a totally different experience since I won't be with my family (it's through the school theater department). Because I'm a pretty experienced traveler, I'm not nervous at all due to that aspect- just very, very excited about the whole thing! I eventually want to go to college and live in NYC, so this trip is very important!
We'll being going for five days- Wednesday through Sunday- and we're seeing If/Then, A Gentleman's Guide to Love and Murder, Kinky Boots, The Realistic Joneses, and...um...I forgot the last two haha. We're staying at the Millennium Broadway Hotel (don't come stalk me now) and also doing a couple other things like the Radio City Music Hall tour and shopping. We're also meeting with the costume coordinator from Wicked for breakfast. ;)
I'll be scheduling posts for when I'm gone, but when I get back, expect a vlog and lots of pics!!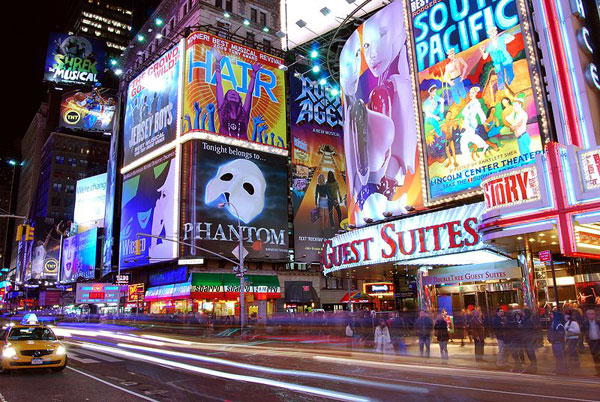 xx Signe